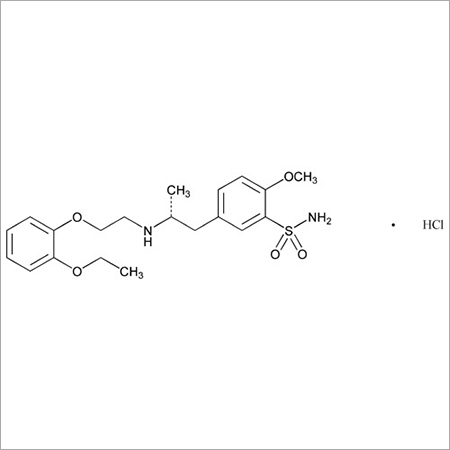 Tamsulosin Hydrochloride
Product Code : T001
Product Description
Tamsulosin Hydrochloride is an active ingredient that acts as an alpha blocker for relaxing the muscle in bladder neck and prostate, to make it easier to urinate. Sold under the brand name Flomax, the medicines made using this ingredient helps in improving urination in men by begin prostatic hyperplasia or enlarged prostate and is not for suitable for children and women. Moreover, it also helps with easy passage of kidney stones.

Following points should be kept in view while using Tamsulosin Hydrochloride:
1) Should not be taken with other medicines including doxazosin, silodosin, alfuzosin, prazosin, terazosin.
2) May cause fainting or drowsiness, especially in the initial stages of treatment.
3) Avoid exercising for longer periods, especially in hot weather.
4) Do not stand for longer duration of time.